Aalto Campus: A compact, connected and modern conference venue
Aalto University is located about 6 km to the north-west of Helsinki city center. The new, modern metro connection opened in 2017 provides a quick and easy way to get to Aalto from central locations in Helsinki. There are over 5,000 hotel rooms along this metro line, with at most 14 min metro travel time to the campus. This is the only metro line in Helsinki, which makes traveling between the campus and the hotels very simple and easy.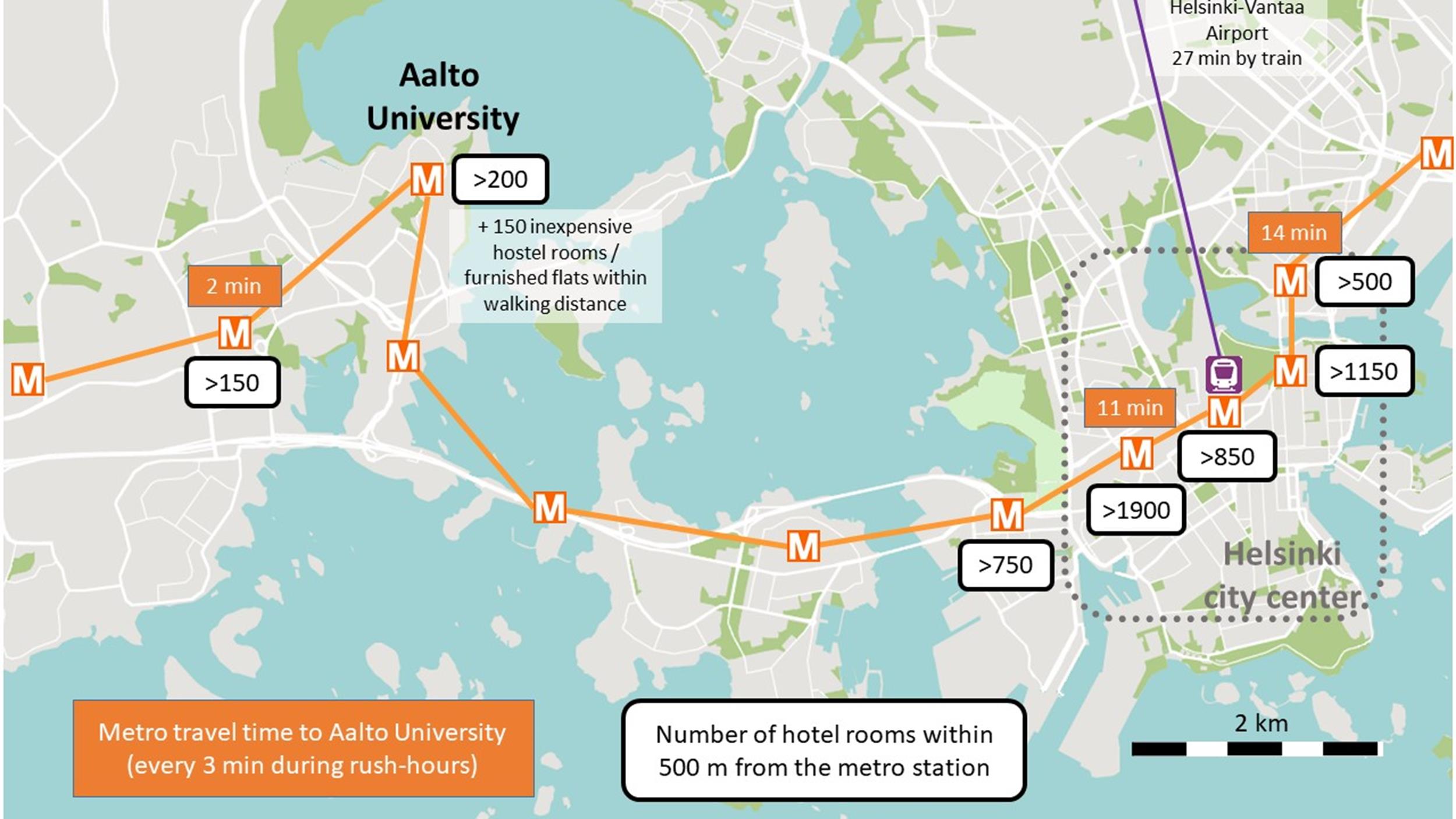 Aalto Campus provides state-of-the-art conference facilities, combining brand new buildings with iconic Alvar Aalto architecture. The scientific program is organized in three buildings located very close to each other.
Together, the three buildings offer over 100 different-sized rooms, making it possible to find the best possible combination for the conference needs. All rooms are equipped with top-of-the-line AV-equipment.
Two free-of-charge Wi-Fi networks (Eduroam and Aalto open) are available for conference delegates.
Please view a video from the City of Espoo on Conferences in Espoo and Otaniemi here
Individual Building Maps
click an image below to expand